 Why did the cowboy buy a dachshund? He wanted to get a long little doggy.



I love to write. Every word written brings the challenge and opportunity to engage and inspire the reader... to lead them down the imagination path where they are free to explore and discover and wonder. Here you'll find a collection of short stories, articles, quotes, and more. Click on the menu below and explore: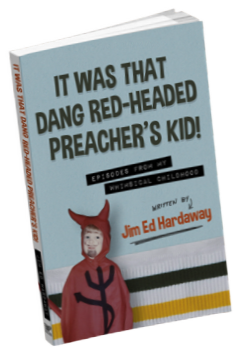 Copyright © Jim Ed Hardaway. All rights reserved. Contents may not be reproduced or distributed, stored in a retrieval system, or transmitted in any form or by any means (electronic, design, photocopy, website or any other) without the written permission from the author.